Air Personality Tom Sawyer
"Remembers WHEN"
62WHEN Radio Syracuse, NY
"In His Own Words"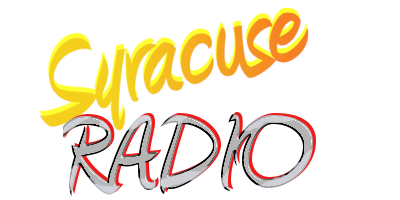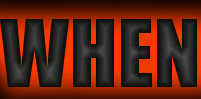 ---
Working at WHEN was one of the best radio experiences ever. I am thankful to Peter King who took me out of the Utica/Rome market and believed in my talents enough to allow me an afternoon drive and Production Director positions. The entire staff from the office to the grounds keeper was like a big family…a dysfunctional family, but a sincere family! Speaking of which…around my 3rd year there I had a hot little blonde intern with a large spice rack. It literally drove Gary Dennis and Roy Taylor nuts. Well, I ended up marrying her. We've been together now 23 years and 3 children. Not typical for a radio guy. I told her back then that I could be happy the rest of my life producing commercials from that production room…or at least until Dick Carr fired all of us! Roy T. was nice enough to let me have a few old microphone stands from the garage when they cleaned it out. They were from the old WHEN TV studios…they don't build them like that anymore. I still use them in my studio. One of my favorite moments was when we gave away tickets to a Billy Joel concert and Becky Palmer and I had to accompany the winners to dinner and the concert compliments of the station. I remember being all jacked up to impress a couple of hot chick fans! But the winners ended up being two guy's that looked like they slept under a bridge abutment…they literally had 5 teeth between them with personalities to match. So Becky and I made the best of it by getting drunk and laughing a lot! I also enjoyed sharing an office with Gary Dennis where I learned to take depression to a whole new level. I'm kidding…we had a blast, we both would smoke pipes and filled the office and hallway with a wonderful aroma, until the office staff would shut us down. I loved it and miss the camaraderie and friends in the business…and working with some really creative and talented people……………….ok and maybe a miss working with Jim Campagna, a little.
Tom "Sawyer" Soccocio, Jr.
2013
Syracuse