WHEN "Blast from the Past" Trivia
provided by the King of Trivia... Peter King... and others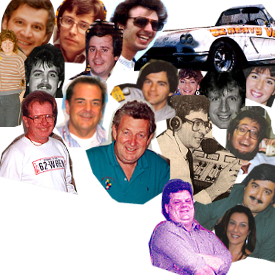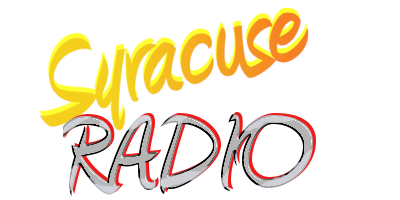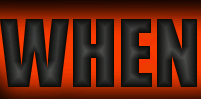 ---
Entertaining and informative radio in Syracuse was 62 WHEN. If you were a regular listener, you knew somethin' was always cookin' at 62. WHEN enjoyed great success during the 70's and 80's and it was during this time that "The Entertainer" really became the station many competing program directors and station managers loved to hate.

While "entertaining radio" was always the order of the day on-air at 62 WHEN, there was plenty of fun going on behind the scenes too. This "Blast from the Past" trivia quiz covers station events both on-air and off. Thus, as a former listener, you may not experience the same laughter level that many station employees enjoyed when they witnessed or were a part of this station's broadcast history. We hope you'll enjoy it just the same.
---
For answers to this quiz and some of the fun-filled facts behind those answers, please click on the link at the bottom of the page.
---
The Questions

(1) Who, respectively, left a fish --and removed that fish--- from the Call for Action Offices at 62 WHEN?

(a) Marion Shaw and Bob Carolin
(b)J.B. Louis and Marion Shaw
(c)J.B. Louis and Roy Taylor
(d) Roy Taylor and Bob Carolin


---
2. What two characters once took over the airwaves of 62 WHEN for a half-hour.... sometimes simultaneously running commercials, songs... and talking???

(a)Granny Groove and Jerry from the Carwash
(b)Ron Redneckski and Granny Groove
(c)Wrinkles and Marge
(d)Brewster the Rooster and Granny Groove


---
3. Which 62 WHEN personality's wife called the Y94 "Shove it" line?

(a) Peter King
(b) Jay Flannery
(c) Ray Diorio
(d) Phil Markert


---
4. Which 62 WHEN personality was reprimanded by Bob Carolin for winning "Foreigner" Concert Tickets on the air with Big Mike (ONLY TO HAVE HIS CAR TOWED ON THE NIGHT OF THE CONCERT AT THE DOME)?

(a)Peter King
(b)Vic Johnson
(c) Joe Gallagher
(d) Ray Diorio


---
5. Shortly after tht incident (ques 4), which WHEN personality was introduced at McArthur Stadium, sitting in the WSYR box seats with Big Mike?

(a) Peter King
(b) Vic Johnson
(c) Joe Gallagher
(d) Ray Diorio


---
6. Who became air sick while filling in for Captain Scott King?

(a)Pete McKay
(b) Cindy Thomason
(c) Jim Campagna
(d)All of the above


---
7. This 62 WHEN dj once asked the question, "Whatever happened to Mama Cass?" ... and once referred to singer Chris Rea's sister, Di...?

(a) Russ Miller
(b) Vic Johnson
(c) Don Richardson
(d) Ray Diorio


---
8. Who was the only WHEN personality to have a star on his "Dressing Room"? (HINT: His 'Dressing Room' was the WHEN bomb shelter.)

(a) Russ Miller
(b) J.B. Louis
(c) Dick Helfer
(d) Jim Sims


---
9. What WRRB (FM sister station of WHEN at the time) personality is best remembered for throwing up at the station's Hotel Syracuse Christmas Party?

(a) Ron Bee
(b)Gary Dennis
(c) Bob Paris
(d) Becky Palmer


---
10. This WHEN employee was known as "Mr. Amway", and also specialized in real estate, with no money down?

(a)Tony Rizzo
(b)Joan Lescinski
(c) Roy Taylor
(d) Bruce Siegel


---
11. "She Got A Nose Job" was a hit (?) during the Summer of '80. Name the Group that recorded this WHEN Classic.

(a) Dickie Doo and The Don'ts
(b) Cannibal and The Headhunters
(c) The Monterey's
(d) Boogaloo Brucie and The Barflies


---
12. Whose antics provoked a "NO IMPROMPTU IMPRESSIONS IN THE HALLWAYS" memos from Bob Carolin?

(a)Rick Yacobush
(b)Rich Lauber
(c)Mike Frazer
(d) Dave Bullard


---
13. At a 1982 Softball Post-game Party, a "GUESS THE REAL PETER KING" contest was held-- Peter's then girlfriend, Lori, was blindfolded and asked to choose the "REAL" Peter King by voice. Who did she choose?

(a) Peter King
(b)Mike Frazier
(c)Rick Yacobush
(d) None of the above


---
14. Which WHEN personality once had porno film stars on as his on-air guests that were subsequently escorted from the building shortly after the interview began?

(a) Ray Diorio
(b)Joe Gallagher
(c) Jay Flannery
(d) J.B. Louis


---
15. SOFTBALL HALL OF FAME DEPARTMENT: Which 2 GP Basebreaker outfielders who each fell into a creek while chasing fly balls?

(a) Jay Flannery and Jim Gilchriest
(b) Rick Yacobush and Joe Gallagher
(c) Peter King and Vic Johnson
(d) Vic Johnson and Joe Gallagher


---
16. Who was the only winner of the Joe Gallagher MVP award?

(a)Joe Gallagher
(b)Joe Gallagher
(c) Joe Gallagher
(d) Joe Gallagher


---
17. Which female news reporter from WHEN did Bill Carey send on a midnight run to Motel 7 to knock on doors to find striking truckers for a story?

(a)Carol Anne Stripple
(b) Ronna Shorr
(c) Sarah Marshall
(d)Donna Speziale


---
18. "SHE HAD FRECKLES ON HER BUTT...SHE WAS NICE" was sung to whom at many G.P. Basebreaker softball games?

(a)Cindy Thomason
(b) Jeanne Wilson
(c) Cathy Miller
(d)Kim Carmody


---
19. Which WHEN newsperson made "JOYGERM JOAN" nationally known?

(a) Bill Pfohl
(b) Jules Coleman
(c) Bill Carey
(d) Lynn Levine


---
20. Who was Jules Coleman's "favorite" District Attorney?

(a) Dick Hennessey
(b) John Holcomb
(c) Robert Wildridge


---
21. Point Trivia Prizes included?

(a) An Oster Sizzle Grill
(b) A Coney Island Hot Dog Steamer
(c) An Oster Egg Cooker
(d) All of the above


---
22. Which WHEN/WRRB salesperson was usually seen sporting two (2) beepers, a wallet with a chain, a dickie, country boots, and the best polyester suits money could buy?

(a)Guy Bergamo
(b)Barney Sadowski
(c) Carl Fiorini
(d) Bob Swahn


---
23. In the very early 70s whose office contained "The Liquor Store"?

(a) Lou Strittmatter - Sales Manager
(b) Deane Parkhurst - Program Director
(c) John Patton - Station Manager
(d) Bob Ardner - Chief Engineer


---
24. Which WHEN Personality was the subject of a billboard ban?

(a) Jack Mindy
(b) Dick Birch
(c) Jerry Morgan
(d) Jay Stone (Trachman)


---
25. Which porno flick was the subject of a still talked about WHEN promotion?

(a) Debbie Does Dallas
(b) Deep Throat
(c) All the King's Girls
(d) Candy Land


---
26. Which WHEN DJ used parts of a clock as a prop for his program?

(a) Jack Mindy
(b) Sweet Dick Burch
(c) Jerry Morgan
(d) Jay Stone (Trachman)


---
27. When Arbitron ratings determined that WHEN was the dominant station in town (# 1 in every time period and every demographic except 12 to 18), what drink did almost everybody crash on at General Manager John Patton's celebration party?

(a) Rum & Coke
(b) Martinis
(c) Stingers
(d) Beer


---
28. Who was upset when Sweet Dick first went on the air?

(a) Paul Adanti - TV General Manager
(b) Jean Dougherty - The Magic Play Lady
(c) The TV Advertising Sales Staff
(d) The Switchboard Operator


---
29. A mutiny, orchestrated by Jack Morse, ended the "Duller than Muzak" era at WHEN in the late 60s. Which song broke the (then) programming rules and led to the station becoming a significant player in the Syracuse market?

(a) Start Me Up - Stones
(b) Evil Ways - Santana
(c) Can Anyone Tell What Time - Chicago
(d) Can't Buy Me Love - Beatles


---
30. Follow up question to #29: How many complaining calls did the station get as a result of dropping the deadly music and switching to contemporary programming?

(a) More than 10
(b) More than 25
(c) More than 100
(d) None


---
31. An impromptu 1971 swim party resulted in John Patton floating in the pool on a rubber raft, quickly christened what?

(a) The Andria Doria
(b) The Titanic
(c) The Battleship Maine
(d) The Edmund Fitzgerald


---
32. A Halloween Party at General Manager John Patton's mansion (it was a very big house) had one member of the air staff dressed as General George Custer. Who was it?

(a) Jack Mindy
(b) Dick Burch
(c) Jerry Morgan
(d) Frank Masters


---
33. What was Phil Markert doing before joining the WHEN air staff?

(a) He worked for the Barlow/Johnson advertising agency.
(b) He was the Music Director at Plymouth Congregational Church.
(c) He was a professional piano player.
(d) He taught music in the North Syracuse School System.


---
34. In the 1985 movie, "Marie, A True Story" starring Sissy Spacek, what role was it that WHEN morning man, Phil Markert played?

(a) The Judge
(b) Defense Attorney
(c) Bailiff
(d) Court stenographer


---
35. Two WHEN employees took flying lessons from Gordon Spooner (Capt.Gordon) after the Sky Spy got his Certified Flight Instructor license. Who were they?

(a) John Patton & Barney Sadowski
(b) Jerry Morgan & Dick Burch
(c) Deane Parkhurst & John Patton
(d) Jay Stone(Trachman) & Jack Mindy


---
36. WHEN's traffic plane (not helicopter) was affectionately dubbed, "The Spirit of Syracuse." Whatever became of that plane?

(a) It was sent to a Park radio station in Iowa along with the Heavy Vette.
(b) The plane crashed and burned at an airshow in Reno.
(c) "The Spirit of Syracuse" hangs in the Smithsonian with "The Spirit of St. Louis"
(d) Tony Bombardo bought the plane and regularly did traffic reports over Syracuse until March 1, 2010.


---
37. Santa's "elf-in-charge" at the North Pole was a frequent phone-in guest during the Christmas season on Jay Flannery's afternoon drive show in the late 1970s. What was this cantankerous head elf's name?

(a) Flark Dunroe
(b) Boris Tightbritches
(c) Beeblebrox Rabblekleebe
(d) John Doe


---
38. Owner and CEO Roy Park occasionally would give 62WHEN a listen while at his headquarters in Ithaca about 75 miles from Syracuse. What 62 WHEN station slogan was it that Mr. Park was known to be not particlarly fond of?

(a) NewsWatch 62 is a 24 Hour Service of WHEN
(b) 62WHEN...The Syracuse Entertainer
(c)NewsWatch 62...When News Breaks Out...We Break In
(d)62 WHEN...And the Hits Just Keep On Comin'!
---
39. 62WHEN Morning Man Phil Markert used to often sign off with a particular song, but he never ever said what the song was. Here, many years after the fact listeners still ask about this mysterious song's title. What was it?

(a) Meet Me In The Morning, I'll Be Home Tonight
(b) Eglantine
(c) Slumberland Fairies
(d) Hoop4U

---
40. 62 WHEN was always known for big time promotions and big time prizes. In the early 70s one of the station's memorable listener promotions was "WHEN Radio Has Gone Bananas!" What WHEN air personality spent over a week living in a 40 foot WHEN banana 20 feet above the street?

(a) John Simmons
(b) Jack Mindy
(c) Phil Markert
(d) Roy Taylor

---
41. Program Director Deane Parkhurst ushered in the new 62 WHEN Adult Contemporary Format during afternoon drive as the station officially changed its format in the early fall of 1969 under station manager John Scott. What was the first song Deane played that soon changed "62" from a sleeping giant into the market's most talked about radio station?

(a) Rock Around The Clock
(b) Evil Ways
(c) And The Beat Goes On
(d) Life Is A Rock But The Radio Rolled Me

---
42. After Meredith Broadcasting sold 62 WHEN to Park Broadcasting in 1977, the station moved to their new studios and offices at 620 Old Liverpool Rd. Who was the air personality who was the last to be on the air at the James Street Studios and the first on the air at the new facility on Old Liverpool Road?

(a) Tom Owens
(b) Pete McKay
(c) Jeff Laurence
(d) Ray DiOrio

---
43. This guy was always supercharged by what he called his "Rancher's Coffee". Who was he?

(a) "Sweet Dick" Burch
(b) Phil Markert
(c) Ray Diorio
(d) Joe Gallagher

---
44. When our flyboys had some time off, someone else had to fill in for the good captains Gordon and King. One of our flying fill-ins reported using the name Private Galore. Who was she?

(a) Cindy Thomason
(b) Leigh Taylor
(c) Deborah Fregon
(d) Wendy Oberle

---