Jules Jenners - Former Air Personality
"Remembers WHEN"
62WHEN Radio Syracuse, NY
"In His Own Words"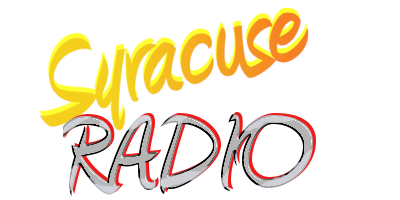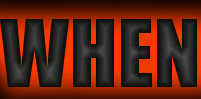 ---
I started at WHEN in the summer of 1982. I was a part-timer on the station's "country cousin", WRRB at the time and was looking for whatever hours I could get to support my addiction to Vic Damone records. Karen Taylor (Station Manager Bob Carolin's assistant) called me one day and asked if I would be interested in doing some fill-in work on the "Big 62" and of course I said yes. I had admired the station since I was a kid and was thrilled at the chance to work there. It was also at the same time I realized that either I was going to have a career in radio or end up in a state home for the incredibly drunk and stupid, judging by my high school report cards. As the story goes, I filled in for Peter "P.U." King (now of CBS News) on the overnight shift and had a blast. At the end of the shift I met Ray Diorio who could not have made me feel more welcome (cough). After our initial meeting however, Ray and I got along just fine. I even went to his wedding when he married Jellybean! I eventually ended up working Sunday mornings on WHEN where I preceded the Jay Walker Show. One of the fun things I used to do was pick the worst possible song that I could find for Jay to start his show with. The news would end and the anchor would hit the button for the song to start after the news sounder. Jay would stroll in while the song was playing and I would exit. I remember pulling the Statler Brothers "Flowers on The Wall" one Sunday and all Jay could say was his trademark, "What the f***!" We both had a good laugh and he and I became buds. I had a great time working at WHEN/WRRB and worked with some of the best people in the radio biz. Bob Carolin, the best GM I ever had, Jay "Jake Flummer" Flannery, Joe Gallagher, Vic Johnson and Peter King. And who could forget Tom Owens, the aforementioned Jay Walker, and Lee "Double-Q.H.E.N." Goodman. I was able to work with an incredible news staff made up of Bill Carey, Dave Bullard, Jules Coleman, Dan Cummings and so many more. And my time with WRRB was pretty good, too as I worked with Ron Bee, Gary "goddamn" Dennis, Jim Tate, Leigh Taylor and Don Richardson. We also had one of the best production guys in Bruce Siegel and our wonderful engineer, Roy Taylor. Of course there was the office and sales staff that made the place even more fun to work at. Since leaving the stations in 1988, I've raised a beautiful daughter, worked in radio and TV news and ran an unsuccessful Kool-Aid stand franchise. I enjoyed my time at WHEN/WRRB and would not have missed it for the world. Well, maybe for $100. 62, or whatever the Cash-Call jackpot was up to.
Jules Jenners
2012